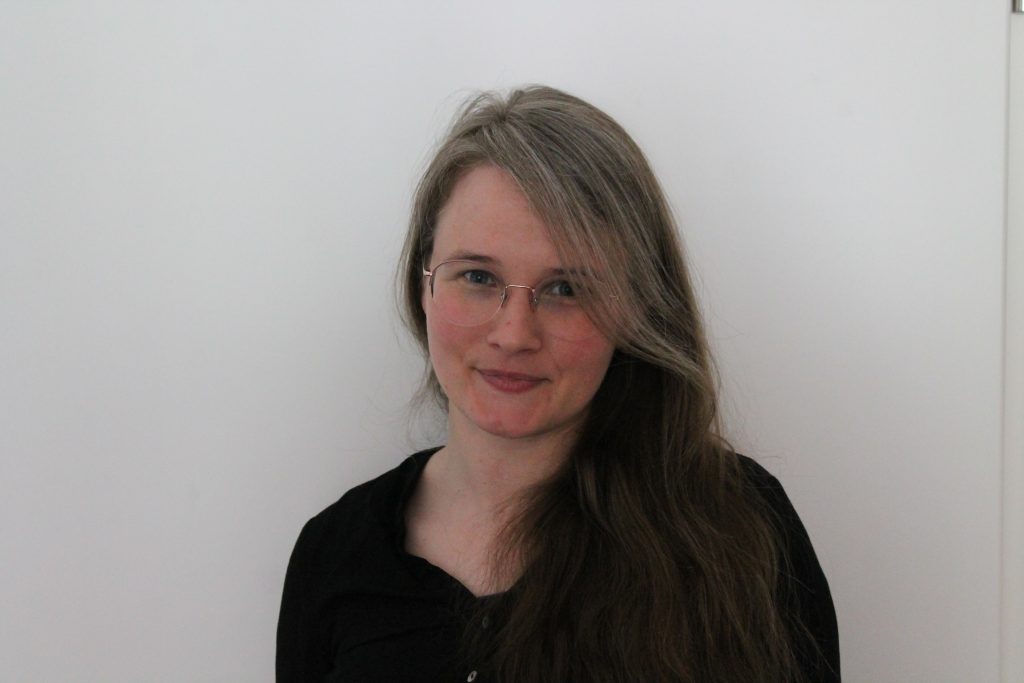 Friederike Sophie Schmidt is a research associate in the project "Independence and Diversity: Unknown Karaite Bible Commentaries in Judeo-Arabic from the Early Classical Age" in which she is writing her dissertation about parts of the commentary on the Pentateuch by Sahl ben Maṣliaḥ's (fl. second half of the 10th century).
In the course of her studies (Arabic Studies with minors in Religious Studies and Political Science) her major focuses were in Arabic language and the History of Religions ("Religionsgeschichte") in the Islamicate World. Her MA thesis dealt with the Shīʿī author al-ʿAllāma al-Ḥillī (d. 726/1325) and his work "Minhāǧ al-karāma fī maʿrifat al-imāma" which she analysed and provided a partial German translation. After completing her MA, Friederike became more and more interested in the history of Judaism in the Islamicate world and thus studied Hebrew and took courses concerned with Jewish literature. Friederike has contributed to several projects such as "Bibliotheca Arabica" (Leipzig), "Digitalisierung von deutsch-jüdischem Kulturgut" (Leipzig), and "Wissensrohstoff Text" (Leipzig), she worked as an Arabic teacher for a couple of years, and she has also completed a second MA in conference interpreting (Arabic, German).
On a personal note, Friederike has always been fascinated by primary sources, all the more so when in the form of manuscripts. It is for this reason that she is very excited by her current work with material from the Firkovitch collection.